How Dear to Me the Hour When Daylight Dies (1996-1997)
Inspired by the concept of pilgrimage, and researched and created in the USA, UK and Ireland over a two-year period, this piece explores innocence, violence, loss, responsibility and mourning.

Collaged performance texts derive from movies (The 39 Steps, The Harp of Burma, Grand Illusion, Akira Kurosawa's Dreams), the carnival testimony of America's fattest man Mike Walker (1,187 lbs), documentary sources ("Amelia Earhart, Aviation Pioneer"), and original writing. Choreography ranges from the slightest silent idiosyncratic twitch to frenetic dance accompanied by Japanese techno-pop music.

The pilgrimage structure informs the work through spatial form and durational structure, as the four performers undergo transformations and embodiments of flight, memory, gravity. A heavyweight boxer speaks in a language before meaning; Mr Memory, the human encyclopedia, becomes a helpless victim of his immobility to forget; a woman pilot breaks all air-speed records then disappears only to return immobilized as the fattest man in history; the ghost of a massacred soldier, unable to accept his own unjust death, tries one last time to return to his home.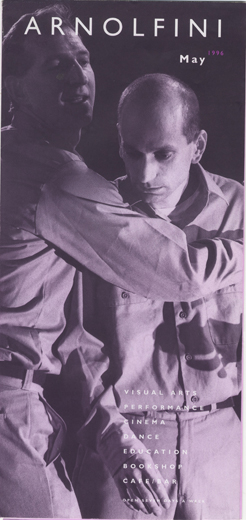 How Dear to Me the Hour When Daylight Dies Arnolfini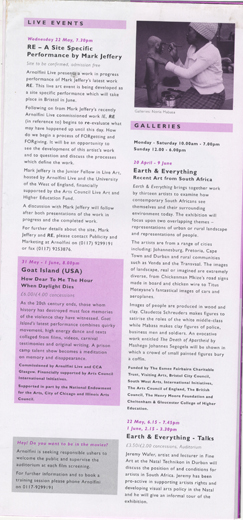 How Dear to Me the Hour When Daylight Dies Arnolfini



How Dear to Me the Hour When Daylight Dies Arnolfini



How Dear to Me the Hour When Daylight Dies Arnolfini
How Dear to Me the Hour When Daylight Dies - roll over images to view ephemera

© Mark Jeffery 1994 - 2011