The Living Newspaper (2010)
The Living Newspapers is a live installation consisting of pairs of 'museum visitors' seemingly engaged in pedestrian conversation. These conversations are actually comprised of real-time data harvested from the social networking environment, Twitter. The performers in The Living Newspapers act as subtle embodiments of the collective voice of social discourse.

The Living Newspapers is part of the Museum of Contemporary Art Chicago's Hide and Seek Exhibition, June 1-27, 2010. The project is revealed as a performance twice daily, in the middle of each shift, when the performers transform into two winged figures. The image constructed is based on The Winged Figures of the Republic, a New Deal era sculpture permanently installed at the Hoover Dam.

The Living Newspaper was a genre of socially engaged theater funded by the federal government in the 1930's. The plays were constructed from factual information on culturally pertinent topics (such as the syphilis epidemic or the economic plight of farmers) and were were often designed to educate or mobilize their audiences. This contemporary re-imagining of the form is driven by a computer program that constructs dynamic dialogue from cultural chatter. The texts, gleaned by thematic searches or geographical proximity, are received by the performers through discretely worn earphones connected to a networked mobile device.
This project is a collaboration of Judd Morrissey & Mark Jeffery with wings by Claire Ashley.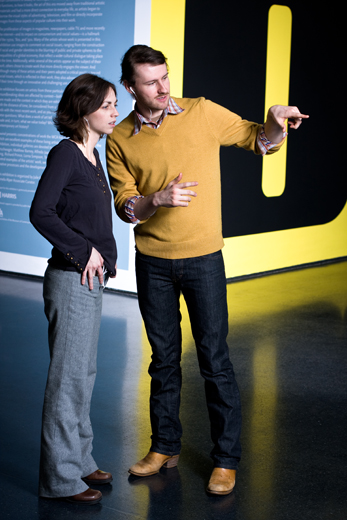 The Living Newspaper Photograph by John W Sisson Jr


The Living Newspaper Photograph by John W Sisson Jr



The Living Newspaper Photograph by John W Sisson Jr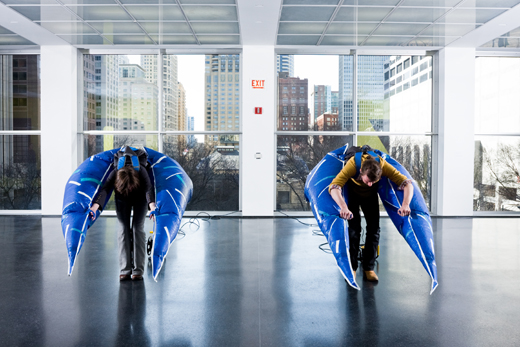 The Living Newspaper Photograph by John W Sisson Jr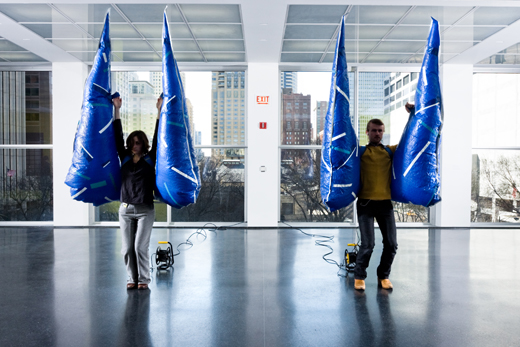 The Living Newspaper Photograph by John W Sisson Jr


The Living Newspaper Photograph by John W Sisson Jr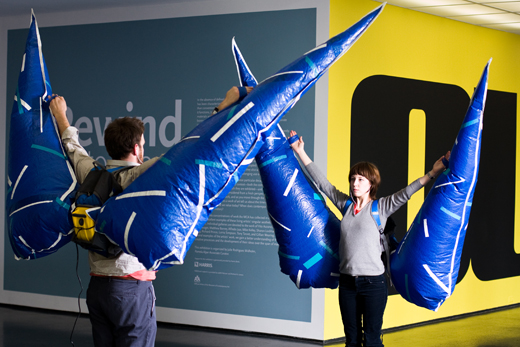 The Living Newspaper Photograph by John W Sisson Jr



The Living Newspaper Photograph by John W Sisson Jr
The Living Newspaper - roll over images to view slideshow
click link on the left to view video documentation
© Mark Jeffery 1994 - 2011